About
Jannat Luxury Camp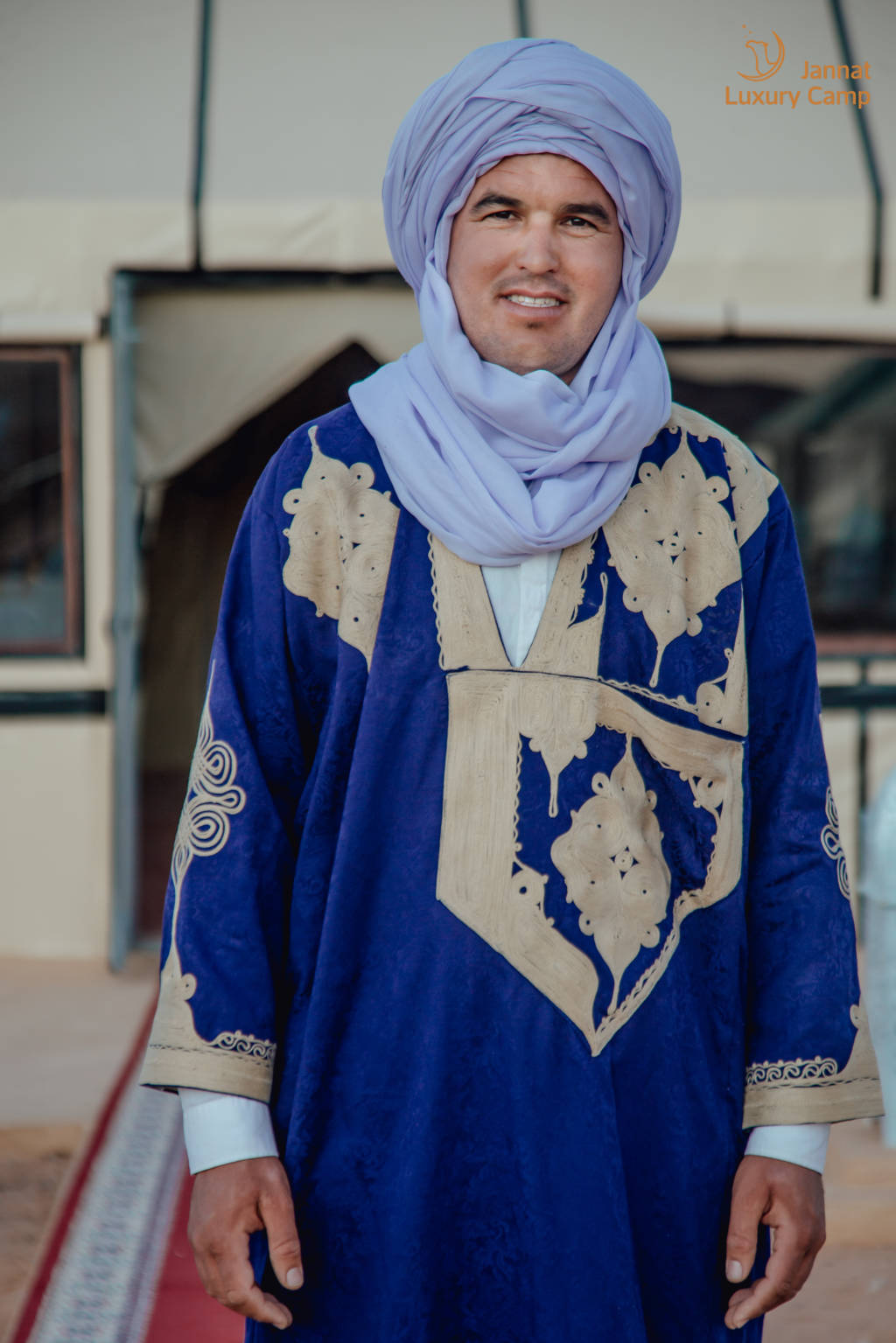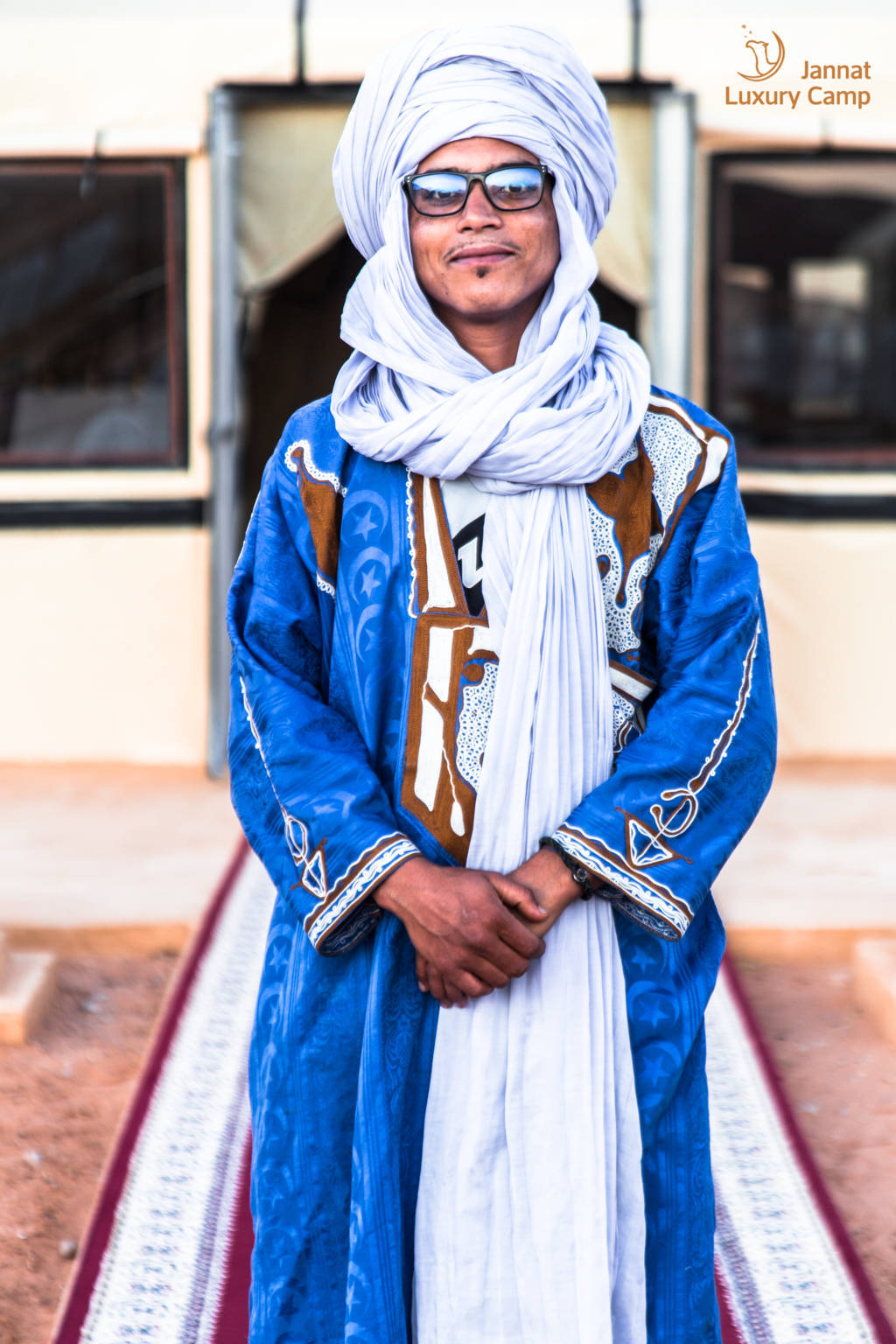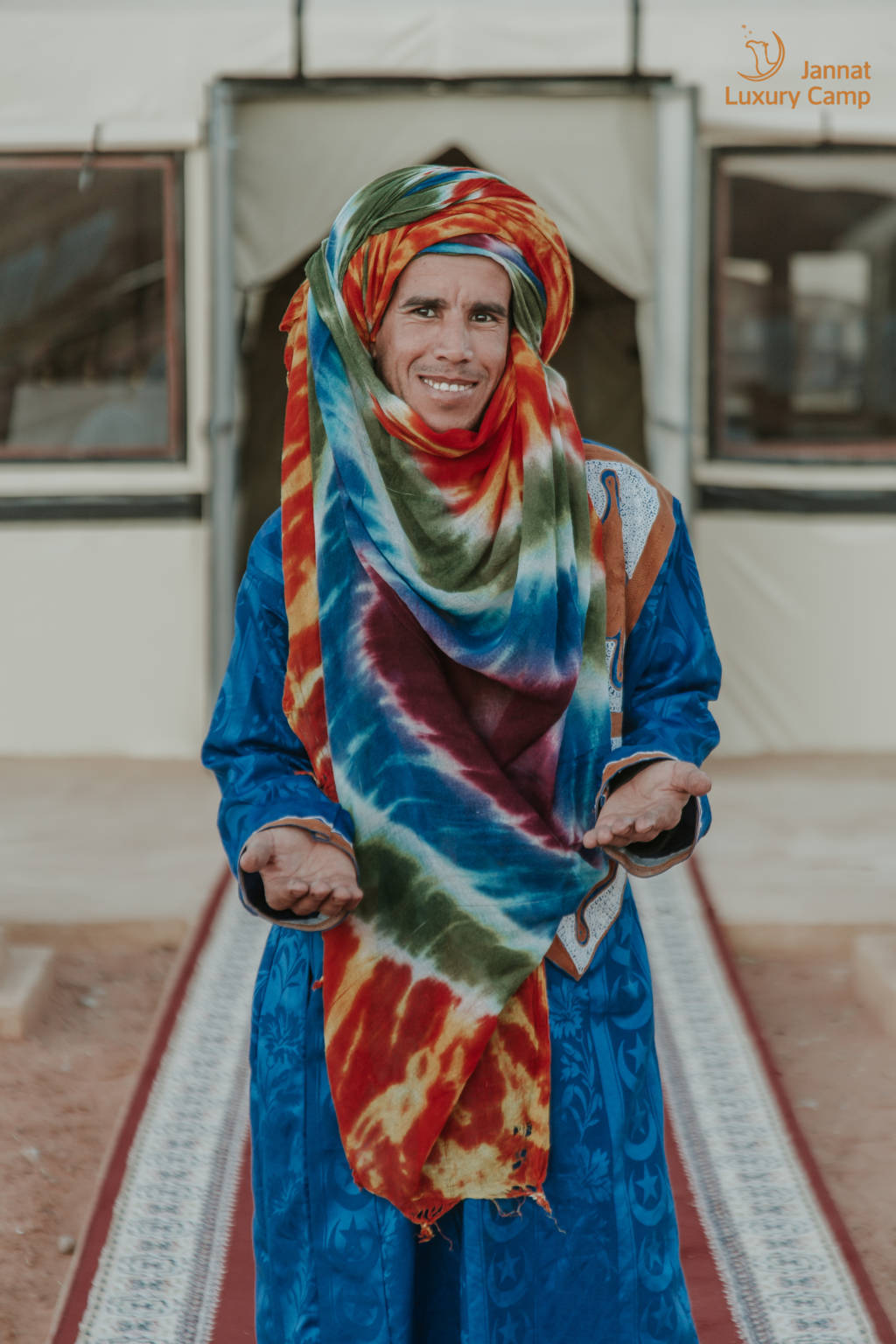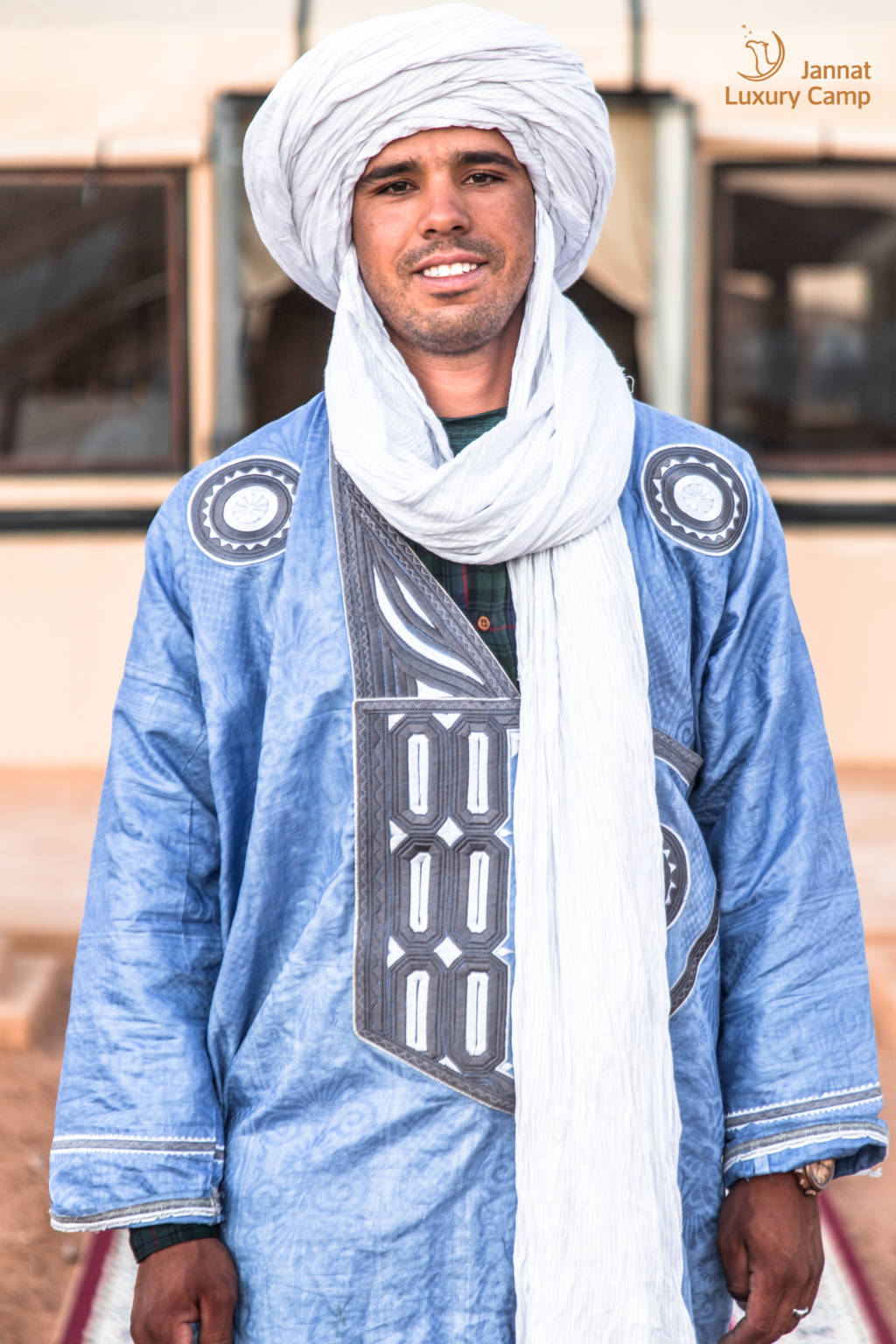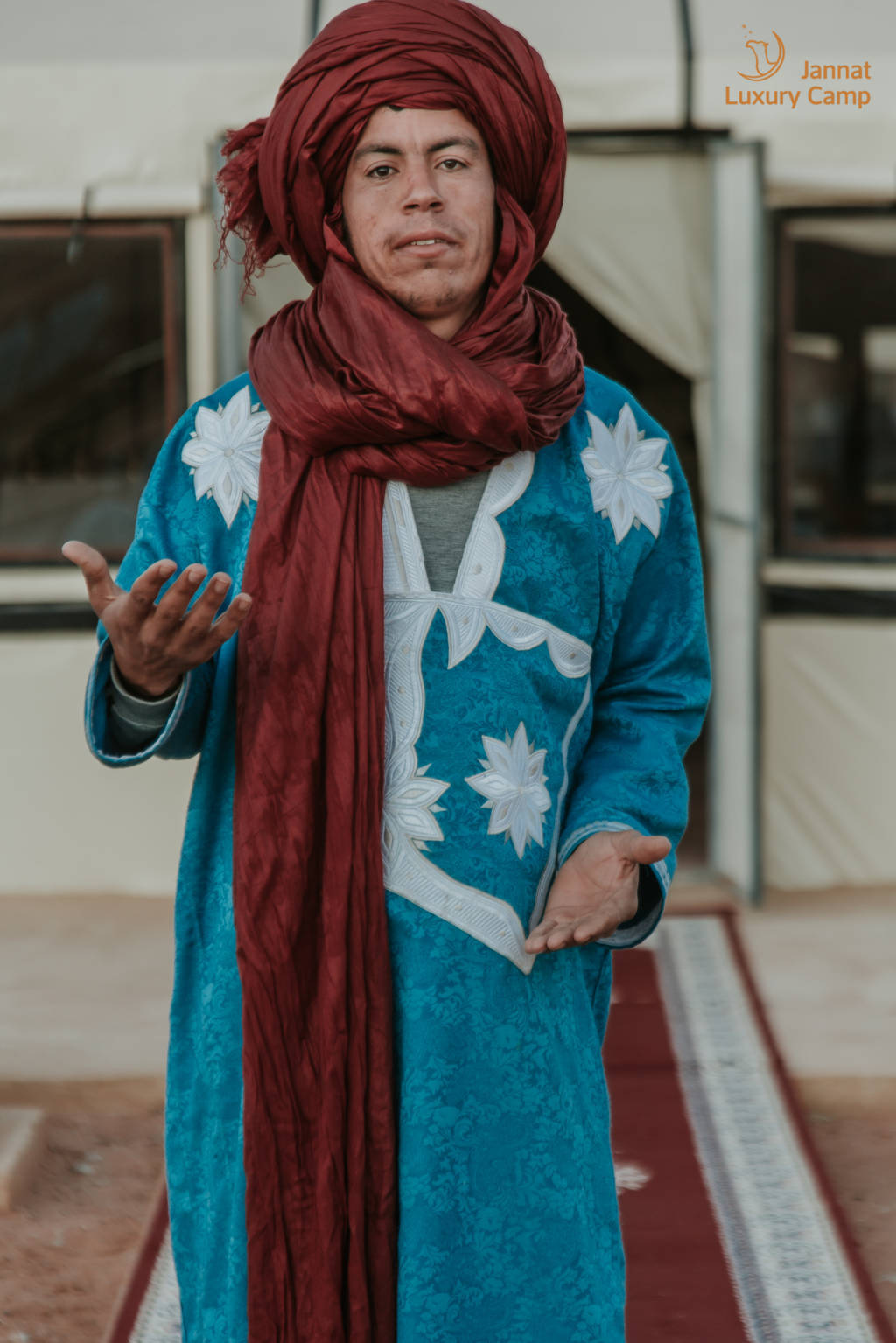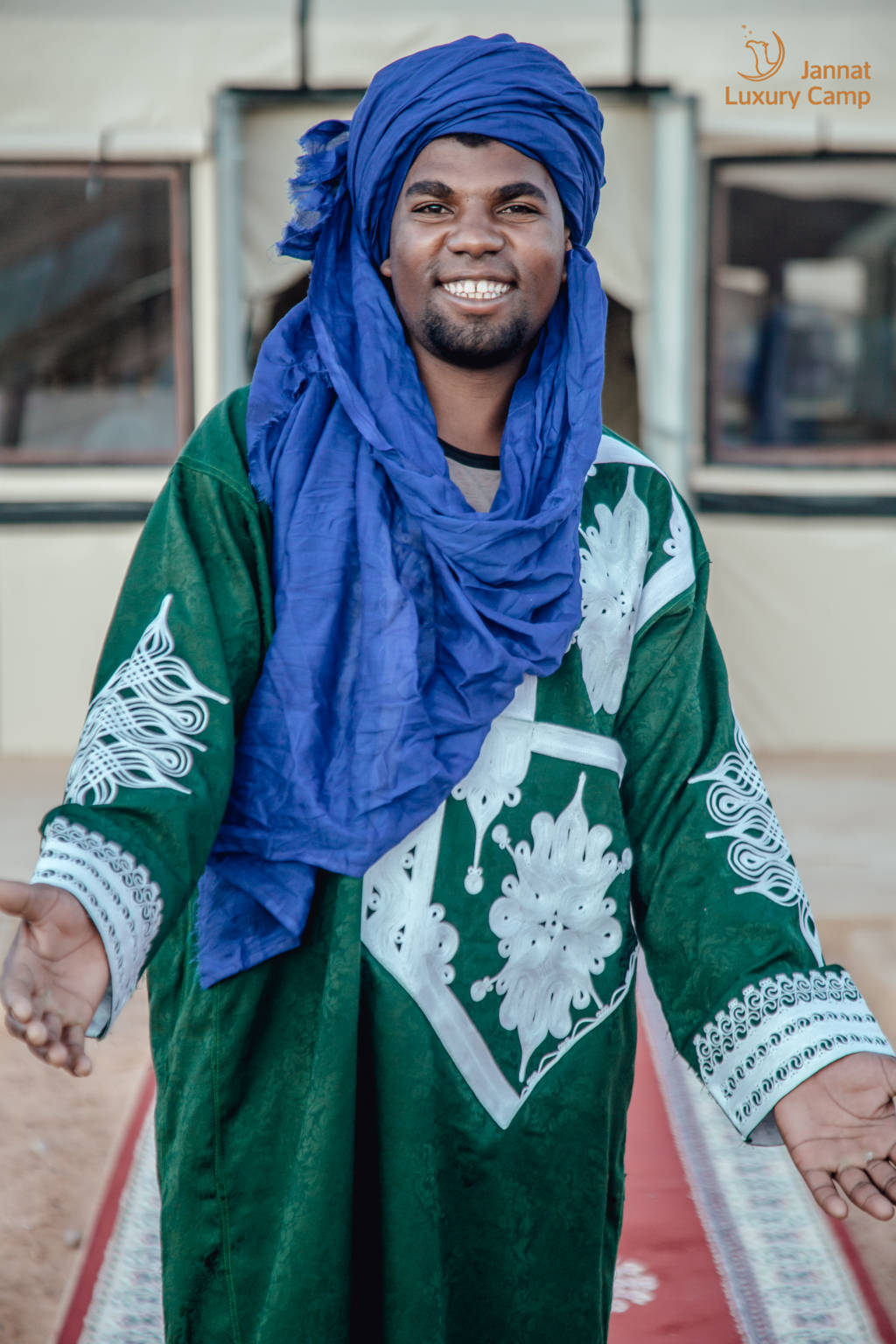 Overview :
Jannat Luxury Camp Staff is a small well-experienced crew, that good work on making your stay very special and unforgettable, a chef of Moroccan cuisine that will amaze you with nice mix of local traditional and testy food, moreover, waiters and servants caring of your comfort and making their best to make you happy and satisfied, in your home in Sahara desert in Morocco, it demands nothing much of you, but relax and gaze at the ever-changing colors of the desert, it is a nice, peaceful place in the middle of the desert.
Jannat Luxury Camp located in the middle of quiet and idyllic sand dunes of the Erg Chebbi dunes. A splendid desert camp that caters to your memorable vacation. It is the perfect getaway for honeymooners, individuals and small groups seeking privacy, solitude, and peace. It also offers a spectacular nomadic experience. Jannat Luxury Camp is a charming camp in the desert that offers two kinds of tents; luxury Tents and Standard Tents, also offers desert activities, including a camel ride, bike and quad bike rides sky board and more to discover. The environment of the camp is very refined and the rates are quite good. For your lifetime holiday in the Sahara desert, you will enjoy staying at Jannat Luxury Camp. There, you will have a good rest after a long day of driving and exploring the country.
features a magnificent blend of a traditional Moroccan style with contemporary design. Jannat Luxury Camp is designed for those who enjoy peace and silence that Sahara desert affords. Getaway for a day or two and revel in the luxury atmosphere, reflecting or taking walks in one of the most enchanting deserts of the world. Enjoy your special night under the stars at this beautiful stay in a tent camp. Enjoy and experience a camel ride during sunset and sunrise from the top of the dunes.
Your desert experience includes an authentic Moroccan dinner under the stars and delicious breakfast, after a spectacular sunrise. Your gastronomic experience combines the best of Moroccan cuisine with desert tradition.
Jannat Luxury Camp is one of the most beautiful and charming Camps in the Desert.
Activities Jannat Luxury Camp:
Jannat Luxury Camp Offers a good choice of activities to its customers, to enjoy their stay in Sahara desert, such as Camel Ride, 4wd tours around the desert visiting a nomadic village and more nice places, buggy & quad biking and sandboarding in sand dunes, and too much more to experience. If you like to make your stay more exotic and special contact our services on the contact page